04 September 2023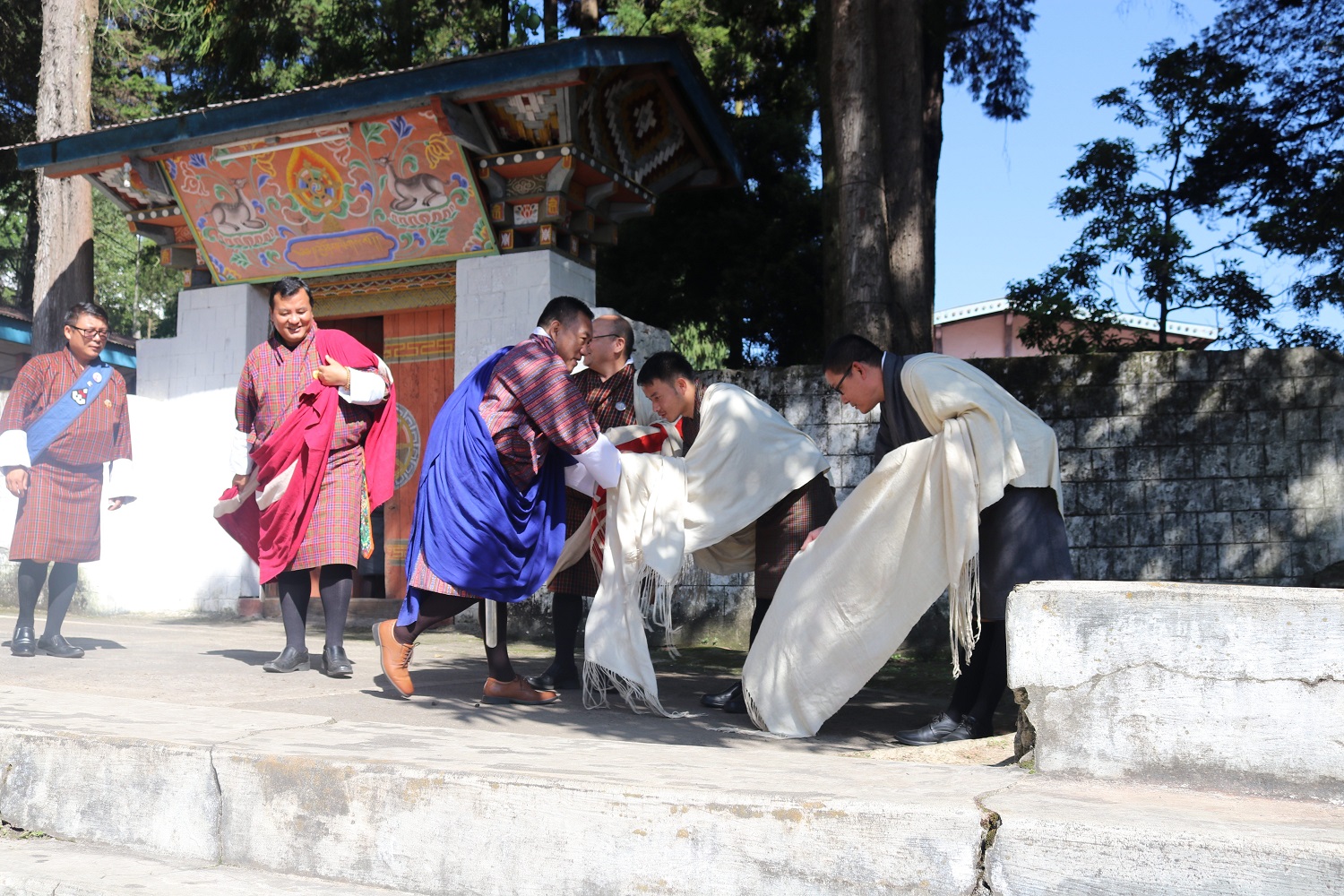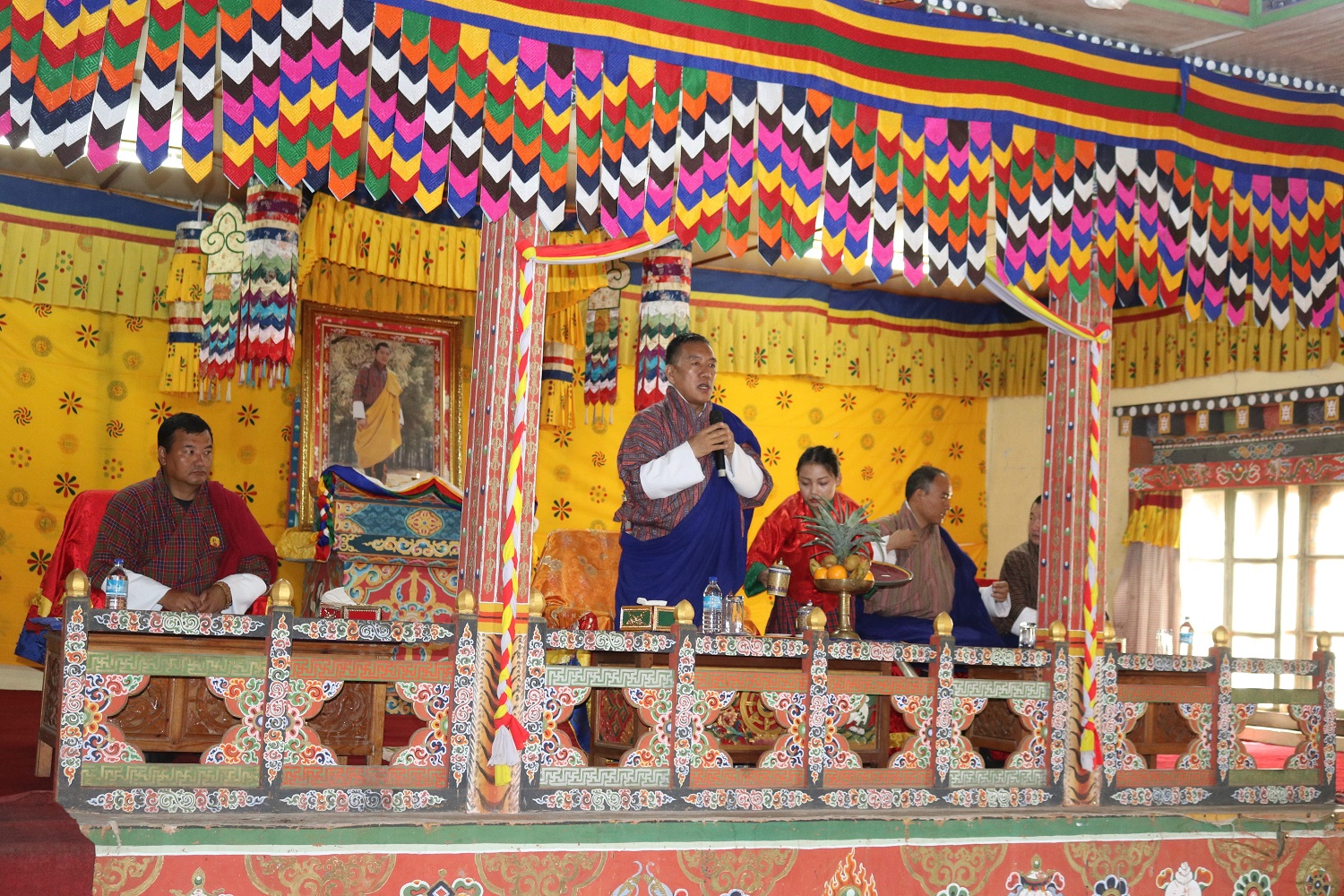 Monggar Dzongkhag is privileged with the presence of Honorable Opposition Leader Dorji Wangdi. His Excellency is on an official tour to eastern dzongkhags, meeting and holding discussions with Dzongkhag Sector and Regional Heads, and business community on working collectively for the betterment of the nation.
His Excellency hosted the brief meeting and expressed his words of wisdom to the Dzongkhag Sector and Regional Heads, and business community on our economy to set quadruple goals to achieve the vision of a High-Income nation. His Excellency also stated that the responsibility is on everyone to chart out the economic road map of the nation and not only to the Government. He also said we should work together collectively to achieve His majesty's vision on 21st Century Economic Road Map.
At the end of the session, he expressed his gratitude and thanked all for their selfless services to the people and the country.
His Excellency is accompanied by Hon'ble MP Ugyen Wangdi(Dramedtse_Ngatshang) and Hon'ble MP Rinzin Jamtsho(Kengkhar_Weringla). His Excellency will move to Trashi Yangtse Dzongkhag towards evening after meeting with the people of Ngatshang and Shelrimuhung Gewogs.
We would like to thank his Excellency and the team for enriching us with the wisdom of working collectively.