24 August 2023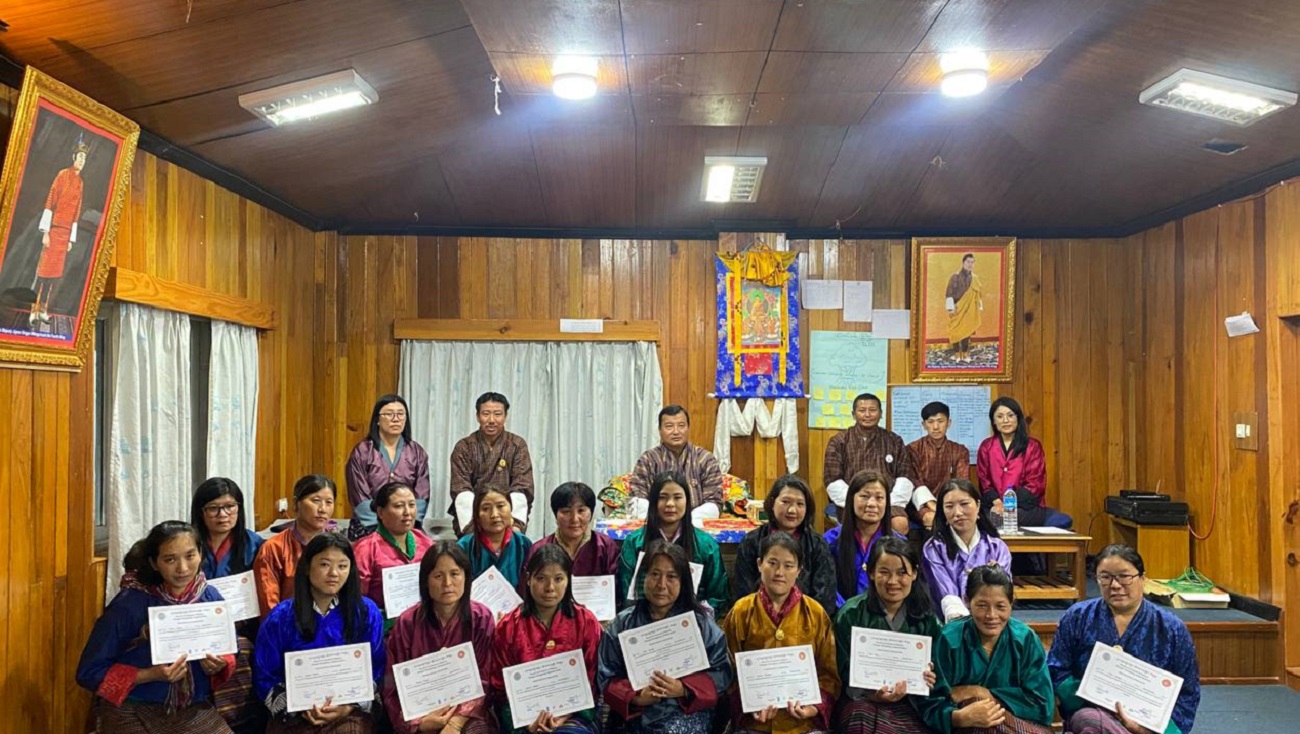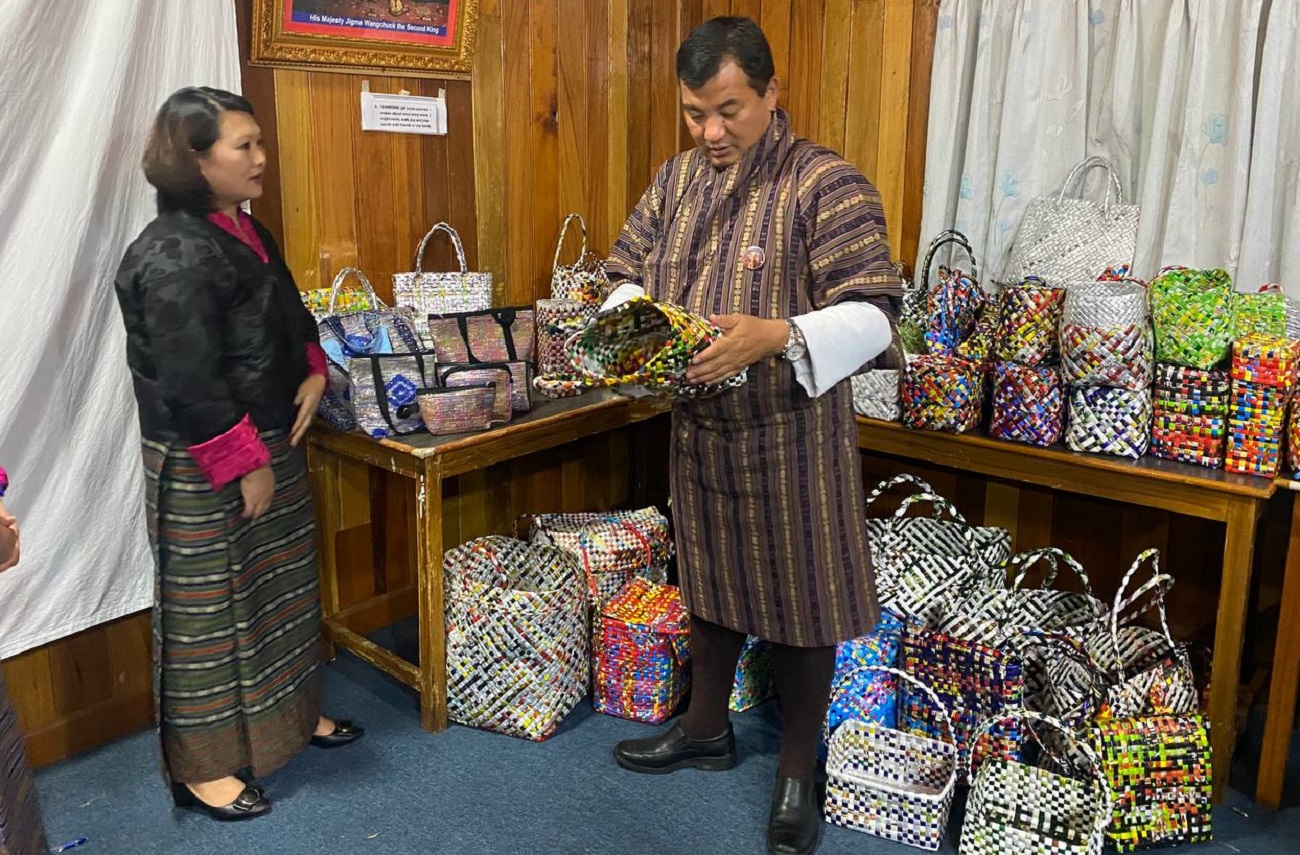 The 21-days training on Innovative Product Development from Waste held in Mongar from August 3-23, 2023 concluded on August 23, 2023. Dasho Dzongdag and Sector Heads of the Dzongkhag Administration attended the concluding function wherein all the products made by the trainees were displayed.
In his address to the trainees, Dasho offered words of encouragement, urging them to leverage their acquired life skills as an off-farm opportunity for generating additional income. He emphasized the paramount importance of upholding product quality and sustainability. He also assured to support one stall to women group for the disposal of products during the upcoming mega-show in Mongar. Dasho awarded certificate of attendance to all the trainees in recognition for their voluntary participation.
Bhutan is facing a significant waste management challenge due to rise in population, economic development, and consumerism that has led to an increase in waste generation in the country. The lack of proper waste management infrastructure has made the situation worse, leading to environmental degradation, air pollution, and contamination of water sources. One of the ways to control waste at source is to recycle through innovative product development from plastic waste.
The training that was facilitated by two trainers from Self-help Women Group was attended by 18 women residing in Mongar town. The main goals of the training were to manage waste, create more income opportunities for women, and encourage creativity.
This training is a part of the capacity development plan for stakeholders of the project demonstration landscape under Mainstreaming biodiversity conservation into tourism sectors in Bhutan. The Economic Development Sector of Mongar Dzongkhag Administration organized this training with funding from the Department of Tourism (DoT).