29 May 2019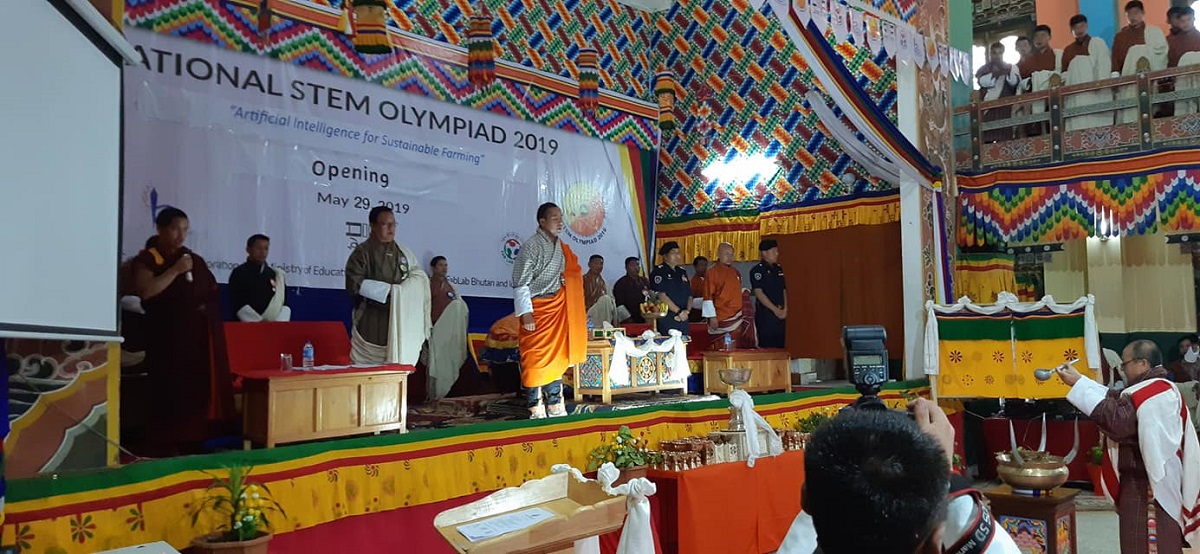 Mongar Dzongkhag joins at the 3rd National Science Technology Engineering and Mathematics Olympiad 2019 with the theme "Artificial Intelligence for Sustainable Farming" held at Mongar MSS on 29th May 2019. The NSO is organised by Royal Education Council in collaboration with Ministry of Education, technical support from FabLab Bhutan and logistics support from Mongar Dzongkhag.
16 selected schools across Bhutan will be participating in National STEM Olympiad of Bhutan 2019 in Mongar w.e.f 29th - 31st May 2019.
HE Sherig Lyonpo Jai Bir Rai graced the opening ceremony.