13 October 2020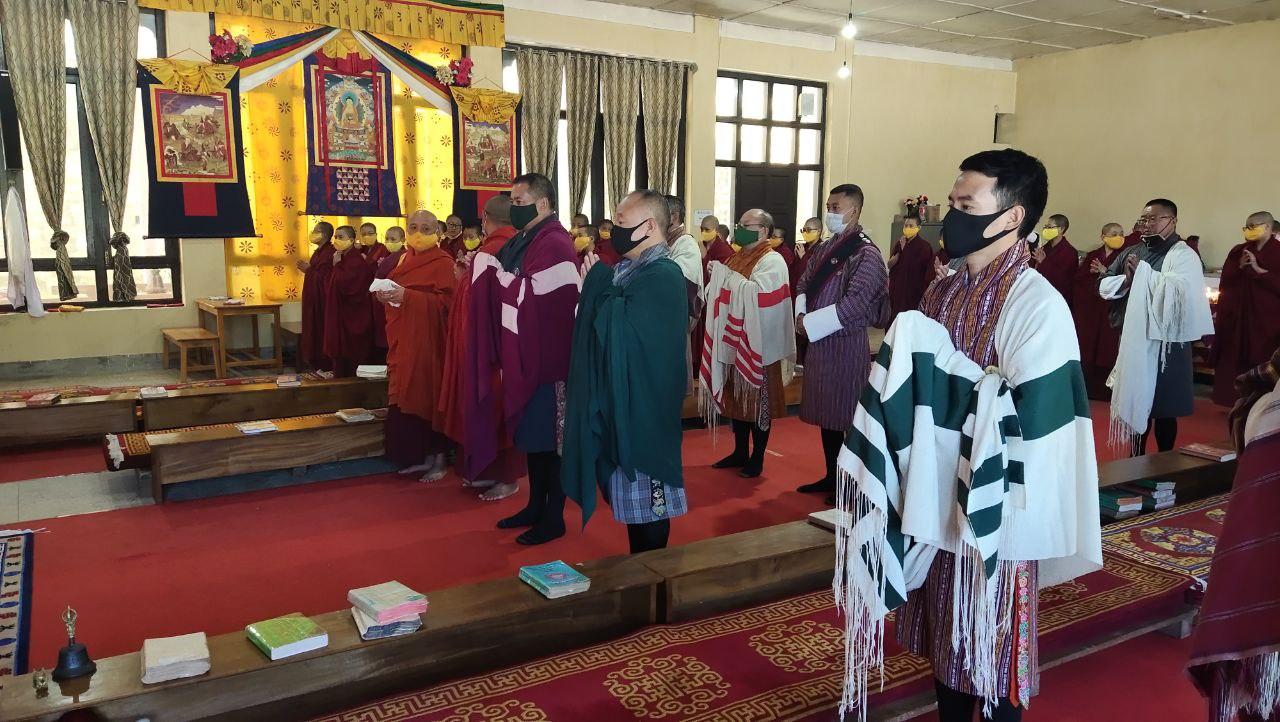 To commemorate the joyous occasion of Ninth Royal Wedding, the Monggar Dzongkhag Administration offered One Thousand Butter lamps and served tea at Yakpogang Anim Shedra.
The program commenced with the offering of One Thousand Butter lamps, offering of prayers for the peace and prosperity, and with the Zhabten of His Majesty The King.
After the program at Yakpogang Anim Shedra, the offering of butter lamps, recitation of prayers and Zhabten was also organized at Monngar Rabdhey Lamai Lhakhang by Monggar Rabdhey. The celebration program was attended by Monggar Rabdhey Assistant Lama Neten, Dzongda, Drangpoen, Superintendent of Police, Dzongrab, Drangrab, RBP (IB),Monggar Gup, Thromdey Ngotsab, and few Dzongkhag Sector Heads.